성신전기
---
Product
BOX TYPE
박스형 열처리로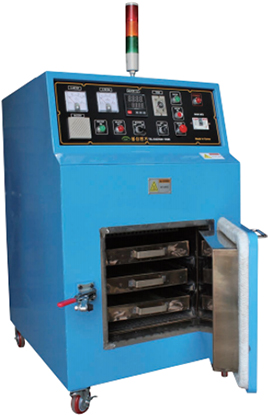 Box type
Thermal Process Furnace
본 기기는 박스형 열처리 기기로 금속 제품의 템퍼링, 어닐링 열처리 공정에 효과적입니다.
스프링, 프레스 가공품, 와셔 등 정밀 가공 제품의 인장력, 정밀성, 강도 증진에 효과적입니다.
중·소형 제품의 열처리에 적합하며 제품의 종류, 크기, 수량에 따른 다양한 조건에서 열처리를 할 수 있는 열처리 로 입니다.
This device is a box-type heat treatment device that is effective in tempering and annealing heat treatment processes for metal products.
It is effective in improving tensile strength, precision, and strength of precision processing products such as springs, press products, and washers.
It is suitable for heat treatment of increased products and can be heat treated under various conditions depending on the type, size, and quantity of the product.
---
go top